The 3D LiDAR
& Engineering
Solutions Company Virtualizing Analyzing
EARTH
Leading the paradigm shift in 3D Digital Twin & Virtualization Technology
Changes to the Real World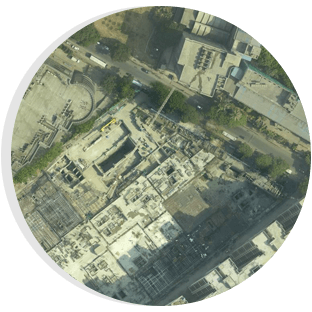 Real World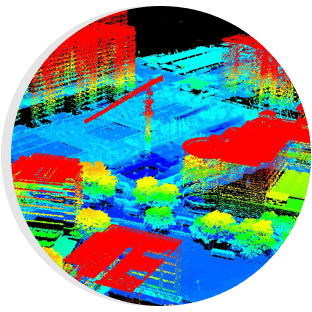 3D Digital Twin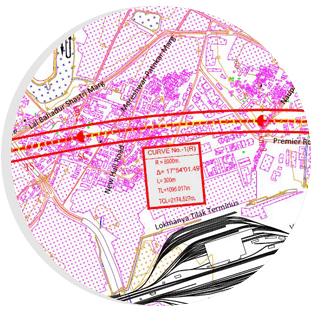 Design/GIS Software
Spotlight
The Bilaspur (Himachal Pradesh)–Manali–Leh line is a proposed high-elevation all-weather 1,676 mm (5 ft 6 in) broad gauge railway track that will connect Bilaspur in Himachal Pradesh to Leh in the Ladakh region of India's Jammu and Kashmir state. It would connect to the Indian railway network via a Kangra Valley Railway extension to Mandi, which would be converted to 1,676 mm (5 ft 6 in) broad gauge. It would become the world's highest railway track, surpassing the current record of the Qinghai–Tibet Railway. According to preliminary estimates, the Bilaspur-Manali-Leh line will cost Rs 83,360 crore. This is the most difficult project undertaken by the railways, which wishes to have it designated as a national project because the railway line will benefit both the armed forces and the region's socioeconomic development. Topographical surveying using traditional methods is not practicable in this terrain. Geokno India Pvt Ltd competed in an open bidding and won the contract to undertake the Helicopter-based Aerial LiDAR Survey along the planned route. Geokno used LiDAR technology (Aerial mode) to survey the entire section beyond the capabilities of machine and human on that high altitude to retrieve the complete Digital Elevation Model, Digital Terrain Model, Digital Surface Model, L-sections, C-sections, contour, topographical mapping, vegetation mapping under forest regions, , and submitted the processed geographical data.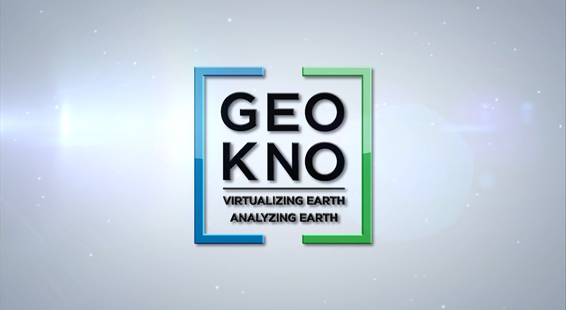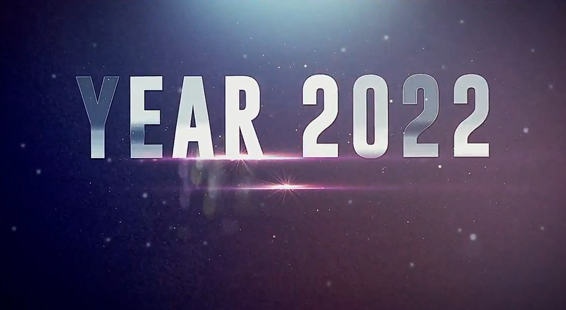 The National High Speed Rail Corporation Limited (NHSRCL) was founded by the Government of India in 2016 to implement High-Speed Rail Corridor (bullet trains) across India, and this project is priceless to our country and a watershed event. The first high-speed rail route was planned to connect Mumbai and Ahmedabad (508 km). The NHRSCL hoped to finish this famous project in a quicker time period and have a bullet train running across this corridor by 2022. For this endeavour, they need very precise survey data. However, because this corridor is designed to travel through dense forest, rocky portions, streams, and heavily inhabited districts of Mumbai, Ahmedabad and Vadodara, various problems must be solved. Light Detection and Ranging (LiDAR) technology comes in useful to solve this, since traditional methods are not practical for completing this work on time. Furthermore, LIDAR technology allows for surveys to be conducted on time while preserving horizontal/vertical precision of 10-15 cm. Geokno India Private Limited was picked by NHRSCL as an experienced 3D LiDAR mapping provider to take on this project. Geokno used a helicopter outfitted with a high-resolution digital camera (100 megapixel), laser scanner, and data recorder to conduct an airborne LiDAR survey at a height of 500 metres. Furthermore, for this 508-kilometer stretch, the flight time for a LiDAR survey was just 30 hours. The NHSRCL has decided to conduct an aerial LiDAR survey of all six incoming corridors with Geokno after being satisfied with the results and their utility for project execution.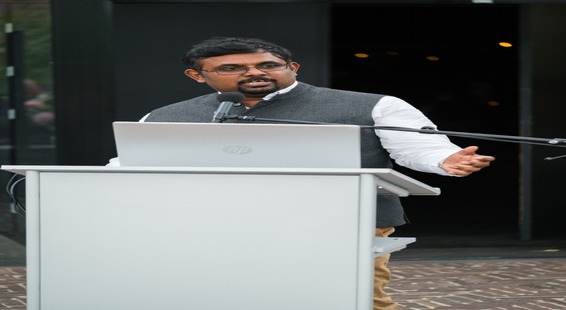 Mr. Balaji Nagarajan, on the panel in Geospatial World Forum, 20-22 October 2021, Amsterdam, The Netherlands presented on leveraging geospatial technologies to address development challenges in India.
sq km of Aerial LiDAR Survey
km of Mobile LiDAR Survey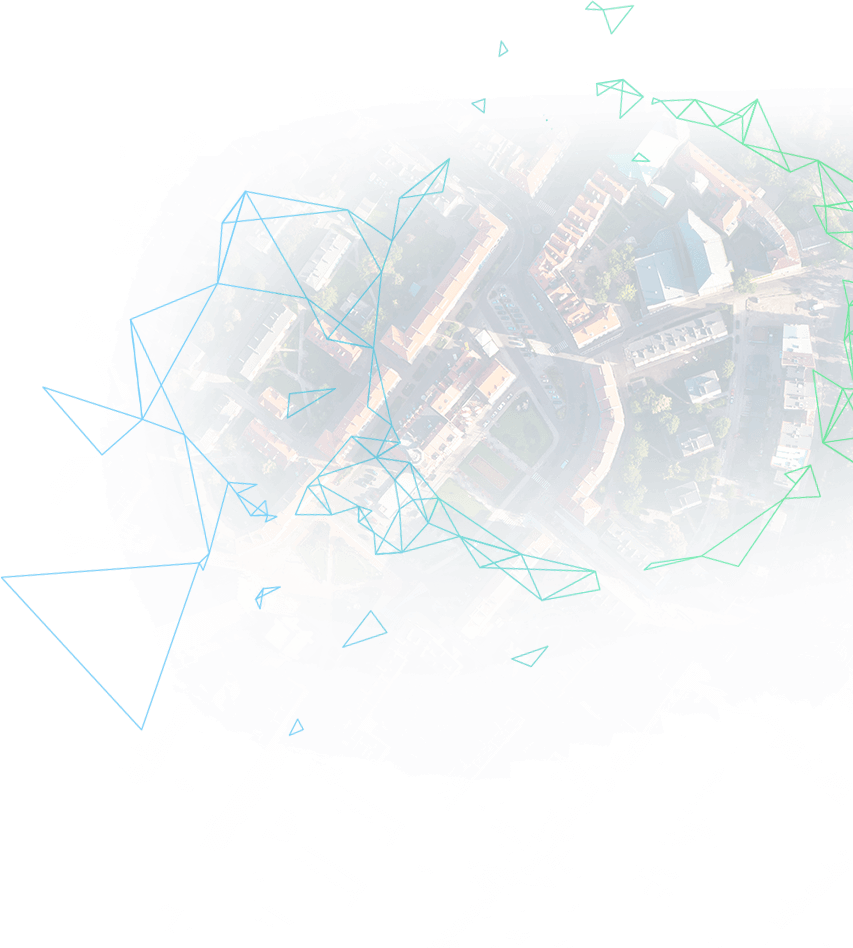 Our Technology & Solutions
Geokno Insights
Resolving inter-state river water disputes with LiDAR technology for concrete irrigation projects.

In the News
News
Giving a new shape to agriculture in the State of Telangana
Proud to be part of the State government in conducting Light Detection and Ranging (LiDAR) survey on the river flow of Godavari.
News
A Perfect execution: 10Lakh acres to receive water in KLIS first phase
Geokno partnered with the State Government in conducting a Lidar survey for the Kaleshwaram Lift Irrigation Scheme (KLIS)
News
Telangana, Maharashtra CMs ink pact on Godavari water projects
Our LiDAR team worked with the Telangana state government for over a year in conducting surveys for identifying locations to tap water of Godavari and its tributaries.
Testimonials
Aerial LiDAR Survey was first used by NHSRCL in Mumbai Ahmedabad High Speed Rail Project. The benefit of this technique is that it provides all the ground details and data in 3 months whereas this process normally takes 10-12 months using traditional methods. When we used LiDAR in Mumbai Ahmedabad High Speed Rail Project we achieved a vertical accuracy of 39 mm and a horizontal accuracy between 93 to 100 mm. LiDAR is an excellent technology which is now gaining popularity in India.
Shri Achal Khare,
MD, National High Speed Rail Corporation Limited on Mumbai Ahmedabad Aerial LiDAR Survey
We have used the Aerial LiDAR data for finalization of the foundations of the structures, the Right of Way and the land requirement. We avoided heavy built-up area and we located the foundation of important structures to ensure least amount of dismantling. LiDAR data helped us in counting the number of trees and this accelerated our Forest clearance process. For design discussions, we use the levels from LiDAR data and Orthophotos to evaluate various options in office itself and this has reduced need for multiple site visits.
Shri Anjum Pervez,
Officer on Special Duty, NHSRCL on Mumbai Ahmedabad Aerial LiDAR Survey
We found the LiDAR Survey to be very comprehensive and fast. We can safely say that we have been able to shave around six months in the total survey process and we have been able to deliver the ground terrain data with consistent quality which can safely be used for design and construction purposes.
Amrendra Jha,
Group General Manager (T&S), RITES Ltd., on Mumbai Ahmedabad Aerial LiDAR Survey
Our Customers
The world's most innovative companies trust Geokno to provide accurate and dependable 3D data and Engineering Solutions for their critical projects and applications